Great and exciting developments are happening at the Armstrong Institute of Biblical Archaeology. Before I share some of these with you, I want to say a big hello to the more than 3,000 subscribers who are receiving Let the Stones Speak for the first time!
This issue is being sent to 7,554 subscribers. This is more than double the number who received the January-February issue. And since we launched Let the Stones Speak in January 2022, circulation has grown by more than 500 percent.
I couldn't be more pleased with this growth. It's also encouraging because it shows there is a large audience of people around the world who have a strong interest in archaeology and the Bible. The field of biblical archaeology can sometimes experience controversy and tension. Scientists and scholars are divided about the role of the Bible in archaeology and whether it should even be used in excavation. Sadly, many today are inclined to ignore or reject the Bible as a historical document. Even the mainstream media both in Israel and abroad tend to be far too critical of the Bible and the history it relates.
But the growth and support we are experiencing shows that many people are interested in this crucial field of study.
This is what the Armstrong Institute of Biblical Archaeology (aiba) is all about: Our mission is to showcase Israel's biblical archaeology.
aiba has deep roots in Israel and in archaeology. Today we collaborate and work in partnership with some of Israel's most esteemed academic and archaeological institutions, including Hebrew University, the Israel Antiquities Authority (iaa), the Israel Exploration Society, and the City of David Foundation. Our institute is named after Herbert W. Armstrong, the prominent 20th-century Bible scholar and humanitarian—and a man whose work and legacy I admire and perpetuate.
Mr. Armstrong was a keen supporter of biblical archaeology in Israel. His partnership with Israel began in 1968, when he formed an "iron bridge" relationship with Hebrew University professor Benjamin Mazar and Hebrew University. Between 1968 and 1986, Mr. Armstrong and Ambassador College supported multiple excavations in Israel, most notably the "Big Dig," a massive excavation on the Temple Mount led by Professor Mazar.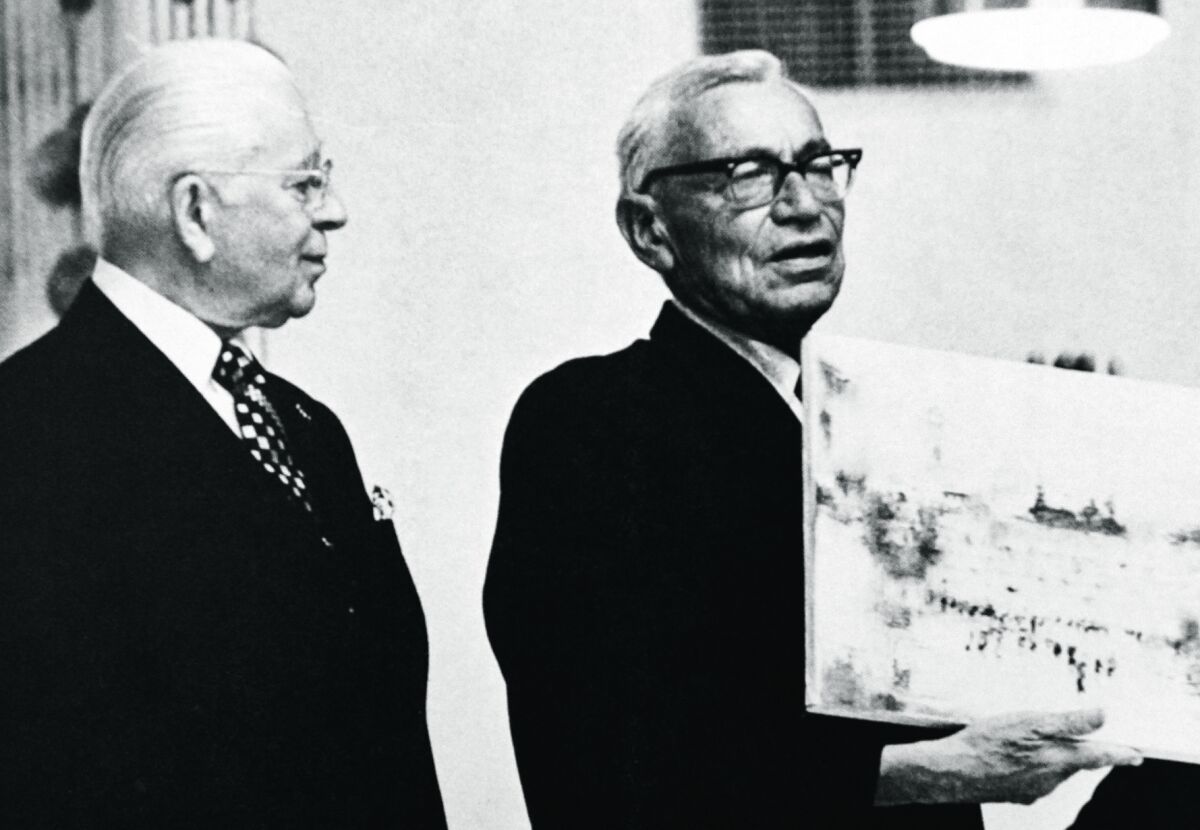 When Mr. Armstrong died in 1986, the archaeology work he did in Israel through Ambassador College did too. Twenty years later, in 2006, the Armstrong-Mazar partnership was resurrected when the college I founded, Herbert W. Armstrong College, joined Dr. Eilat Mazar (Benjamin Mazar's granddaughter) on her excavation of the Palace of David in the northern tip of the City of David. Between 2006 and 2021, we supported Eilat on all of her excavations in the City of David and on the Ophel, as well as assisting her in the office with publications.
When Eilat died in May 2021, our work in Israel reached a crossroads. We had excavated alongside Dr. Mazar over the course of more than 15 years. Who would continue her legacy? Would we be able to dig alongside them too? During this time, I asked: What would Dr. Mazar want us to do? This was an easy question to answer. Eilat would want us to continue excavating Jerusalem and to share Israel's biblical archaeology with as many people as possible!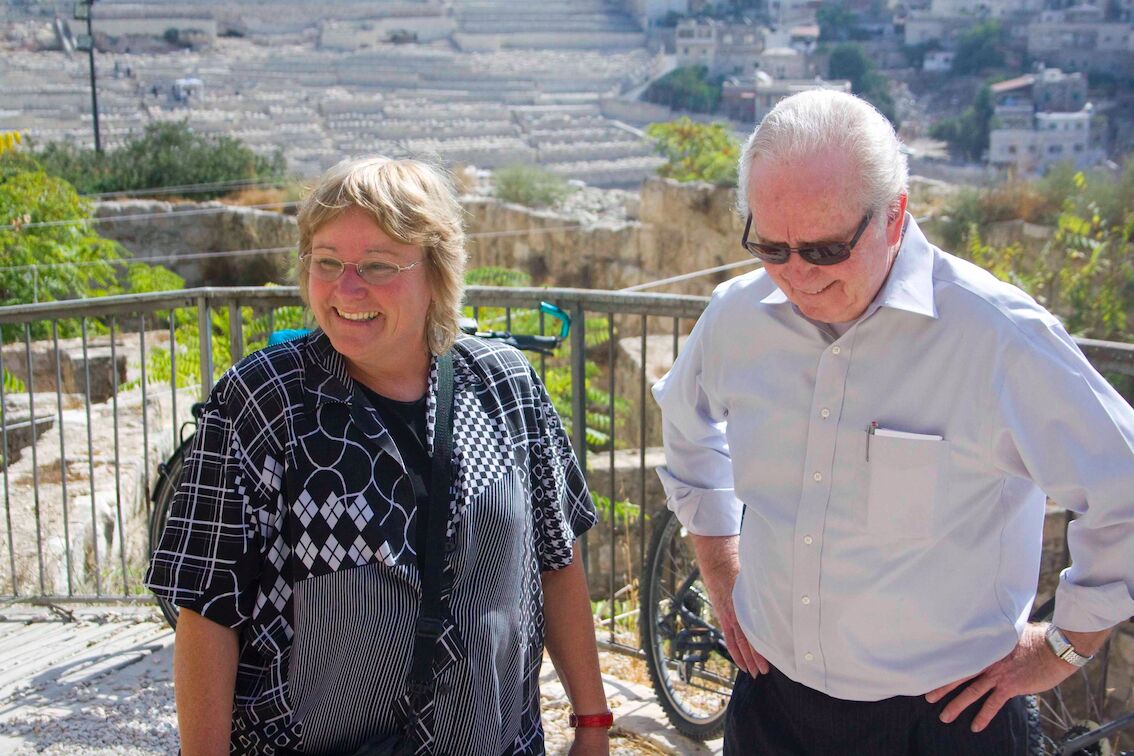 I realized that without Dr. Mazar, the field of biblical archaeology would be without one of its most talented archaeologists and strongest advocates. This helped me see that we needed to continue Eilat's legacy and expand our archaeological operations. In January 2022, we created the Armstrong Institute of Biblical Archaeology, an organization devoted to researching and publishing biblical archaeology and supporting archaeological excavations in Israel. On January 16 of that year, the anniversary of Herbert Armstrong's death, we launched our website ArmstrongInstitute.org. That same month, we published the first issue of Let the Stones Speak.
The following May, we initiated a three-year lease on a beautiful three-story building in the Jerusalem suburb of Talbiyeh. The building provides residential and office space, an area for small archaeological exhibits, and room for the combined libraries of Eilat and Benjamin Mazar, which we acquired following Eilat's death. The building is literally a four-minute walk from the residences of Israel's president and prime minister. After renovating the building, we opened our new office on Sept. 4, 2022.
Since then, the work of the institute has gained momentum. ArmstrongInstitute.org has had more than 1.2 million page views. It has had over 420,000 individual users, from 230 countries, territories and dependencies. The average user now spends more than three minutes at the site, which is excellent by industry standards. This website has had more than 236,000 unique visitors from the United States. The nation with the next highest number of unique visitors is Israel, with nearly 50,000. We have more than 17,000 unique users in both the United Kingdom and Canada, and over 12,000 in Australia. We have 4,000 visitors in Germany.
The majority of visitors to the website speak English. However, we have had nearly 16,000 Hebrew-speaking users visiting the website. We believe this figure will grow as we hope to begin publishing articles in Hebrew. In addition to English and Hebrew, we routinely have visitors who speak Spanish, German, Russian, French, Portuguese, Dutch, Swedish and Arabic.
Some of the most encouraging figures are those showing that our base of regular visitors is quickly growing. Last summer, ArmstrongInstitute.org received around 10,000 unique regular visitors each week. By January, that number had doubled to around 20,000. Right now, we routinely have 25,000 to 35,000 unique visitors each week.
We are grateful for the support and collaboration with esteemed scholars and scientists. We work closely with Prof. Yosef Garfinkel and Prof. Uzi Leibner from Hebrew University. Our network is growing and includes other world-class scientists, such as Dr. Scott Stripling, Dr. Ariel Winderbaum, Dr. Yoav Farhi, Dr. Orit Peleg-Barkat and Dr. Daniel Vainstub, as well as organizations such as the City of David Foundation. We are keen to interview other scholars and archaeologists too.
We have seen similar positive growth with our podcast Let the Stones Speak, hosted by assistant managing editor Brent Nagtegaal. Our YouTube channel received 93,074 views in 2022. In the first four months of this year, we have already had more than 600,000 views.
In February, Brent interviewed Ze'ev Orenstein, the director of international affairs for the City of David Foundation, to discuss the Siloam Pool excavation. If you haven't watched the program, I recommend you do: It's great. This podcast has over 154,000 YouTube views. The program before this one, in which Brent and institute researcher Christopher Eames discuss the top 10 archaeology finds of 2022, has 128,000. The program on the pharaoh of the Exodus has over 110,000 views. We have plans to further develop the podcast and to create more archaeology-related videos.
One of the most encouraging aspects about this growth is that it has happened virtually without advertising or marketing. The growth has been almost 100 percent organic. Again, I think this shows just how strong the appetite is for content on the Bible and archaeology and how large the potential audience is.
Sadly, biblical archaeology has become a niche field that few organizations want to showcase. aiba is different: We are only going to expand our efforts to share and feature biblical archaeology. The feedback we have received has been overwhelmingly supportive. Several people have e-mailed to ask how they can contribute financially to our archaeological activities. This was an unexpected surprise. We are currently working with our accountants and lawyers to make this possible, and we will have more information about this in a future issue.
Our success is not limited to the website, podcast and magazine. When we launched the institute, I told the Jerusalem team that we need to give tours of the Ophel and the City of David. Israel has some excellent tour guides, and the standards to become an official state-sanctioned tour guide are high. But our long history researching and excavating the Ophel and the City of David, and working side-by-side with Dr. Mazar, gives us unique insight and perspective into these areas. For these reasons, I sincerely believe we give the best tours of this part of Jerusalem.
The number of tours we are giving is steadily growing, thanks in large part to positive referrals. Till now, we have not advertised our tours, mostly because we don't yet have the manpower to give too many of them. Each tour takes three to four hours and includes a walk through Hezekiah's Tunnel. Brent and Chris explain the history and archaeology of the site. We charge 300 shekels (about us$80) for the tour. To accompany the tour, we created a brochure that provides a general overview of ancient Jerusalem. (Click here to visit our tour page)
I'll conclude by telling you about another exciting development. Right now we are gearing up for another large excavation in Jerusalem. On June 18, we will continue our excavation on the Ophel under the leadership of archaeologists Professor Leibner and Dr. Orit Peleg-Barkat. The dig last summer furnished some remarkable individual finds, including the sensational discovery of an extremely rare silver half shekel that was minted in Jerusalem just two years before the Romans destroyed the city. As Professor Leibner told our students, many archaeologists excavate all their lives and never uncover as much as we did on that one excavation.
This summer's excavation will be significantly larger and more extensive. It will include the removal of a number of large structures, further revealing the massive mikveh (ritual bath) and hopefully shedding more light on this complex associated with the temple. Last year, we supplied Professor Leibner with 8 to 10 volunteers. This year we will be sending 14. In addition to these volunteers, Brent Nagtegaal will help organize the dig alongside Leibner and Peleg-Barkat. Meanwhile, Chris will once again be an area supervisor.
The excavation will occur in three stages. The first will begin in early June, when the site will be cleaned up and paths, stairs and other infrastructure will be repaired and constructed. The second stage, the controlled archaeological excavation of the large Byzantine structures, will begin mid-June. The third stage begins in early July and involves the excavation of the material beneath the buildings. The dig will conclude early-to-mid August. Once again, we will be financing this entire excavation. (To learn more about this summer's dig, read Brent's interview with Professor Leibner)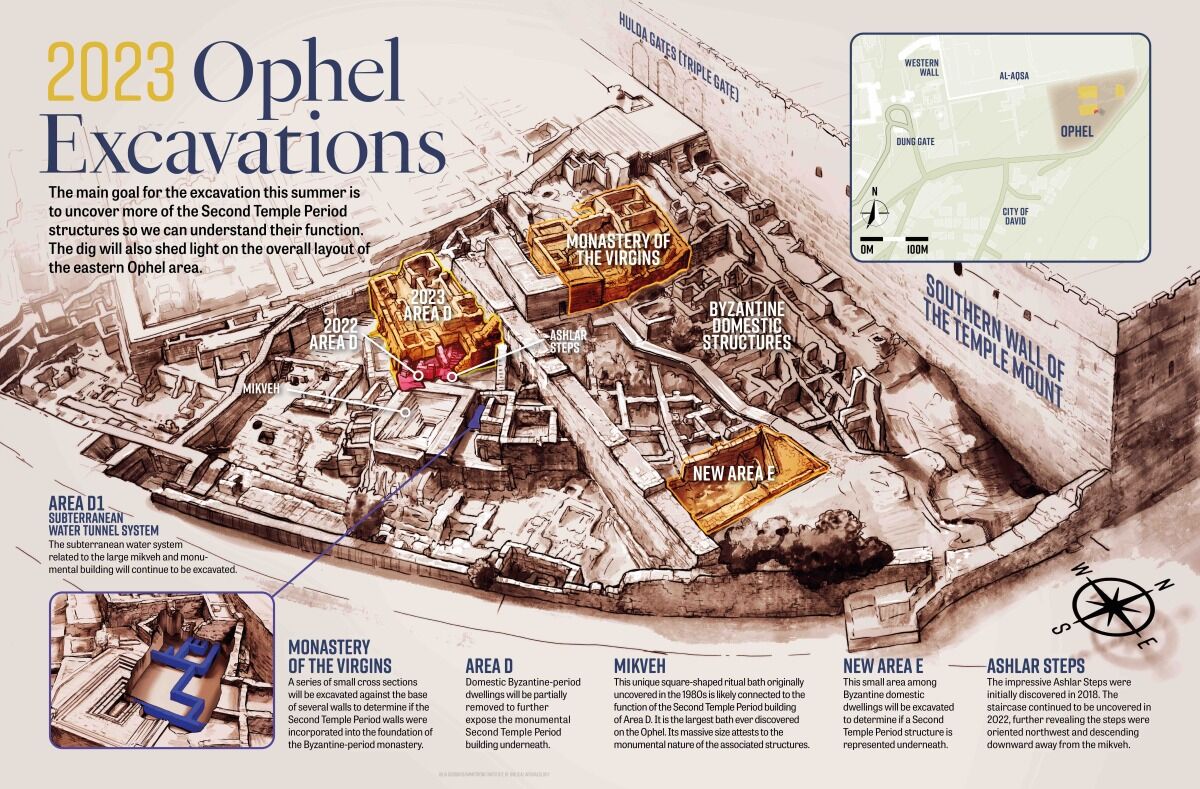 Be sure to visit ArmstrongInstitute.org over the summer, as we hope to post regular updates, including photos and short videos, of the excavation.
Finally, I wanted to whet your appetite about another exciting development. Earlier this year, we received an e-mail from one of our friends at the Israel Antiquities Authority. The message came from the head of the department that facilitates international exhibitions. This lady requested a meeting to discuss another archaeological exhibit in Armstrong Auditorium, the impressive performing arts building on the campus of Herbert W. Armstrong College in Edmond, Oklahoma. She had heard positive reports about our previous exhibitions and wanted to encourage us to do another.
With all that we have going on in Jerusalem, I hadn't thought much about doing another archaeological exhibit. But the meeting with the iaa was extremely positive, and we have agreed to host another exhibit. This exhibit will feature the time period of King David, or perhaps the United Kingdom—David and Solomon. Right now, we plan to open it at the end of this year. As we did with the Hezekiah exhibit, we would like to open the exhibit with a musical concert, hopefully by an Israeli artist.
Thank you again for your interest in the work of Armstrong Institute and your ongoing support. While biblical archaeology doesn't generally receive the attention it deserves from the mainstream media, this is an exciting time for the field. The use of advanced technology and improved archaeological practices is helping scientists not only excavate more efficiently and thoroughly, it is giving them more detailed and specific insights into their finds. Meanwhile, the steady discovery of new sites and artifacts relating to biblical history is adding to the now significant bank of archaeological finds corroborating the Hebrew Bible.
Biblical archaeologists such as Dr. Eilat Mazar have uncovered some important and truly remarkable history over the past few decades. Yet, there are many biblical sites in Israel waiting to be further excavated or even discovered! The future for biblical archaeology is bright. Further great and wonderful discoveries are undoubtedly going to be made. And the Armstrong Institute of Biblical Archaeology will be there to share all of these with you!