The Israel Antiquities Authority (iaa) today announced the discovery of a "6000-year old copper fishing hook" in Ashkelon, according to a press release.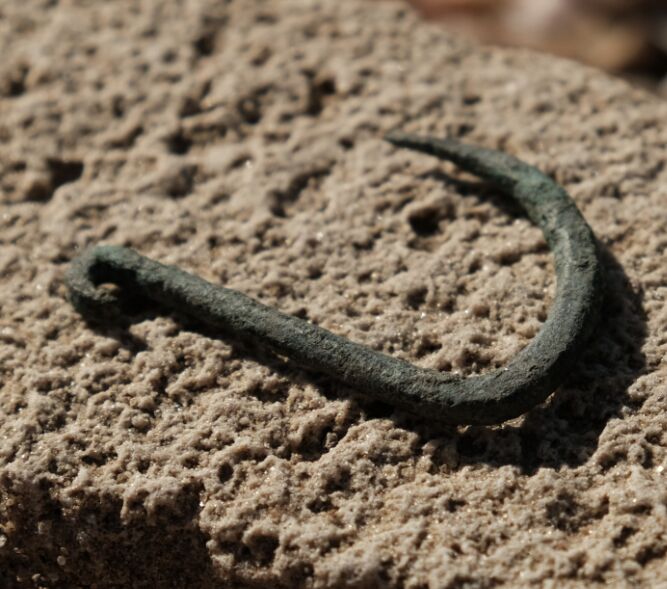 Dr. Yael Abadi-Reiss, codirector of the Chalcolithic site excavation at Agamim, Ashkelon, said, "This unique find is 6.5 centimeters long and 4 centimeters wide, its large dimensions making it suitable for hunting 2- to 3-meter-long sharks or large tuna fish. More ancient fishhooks found previously were made of bone and were much smaller than this one."
Ashkelon is a coastal city, and a find like this helps shed light on the habits and communities of such early populations. The site was a hub for agricultural activity with sheep, goats, pastures and fruit orchids, some of which are still common today.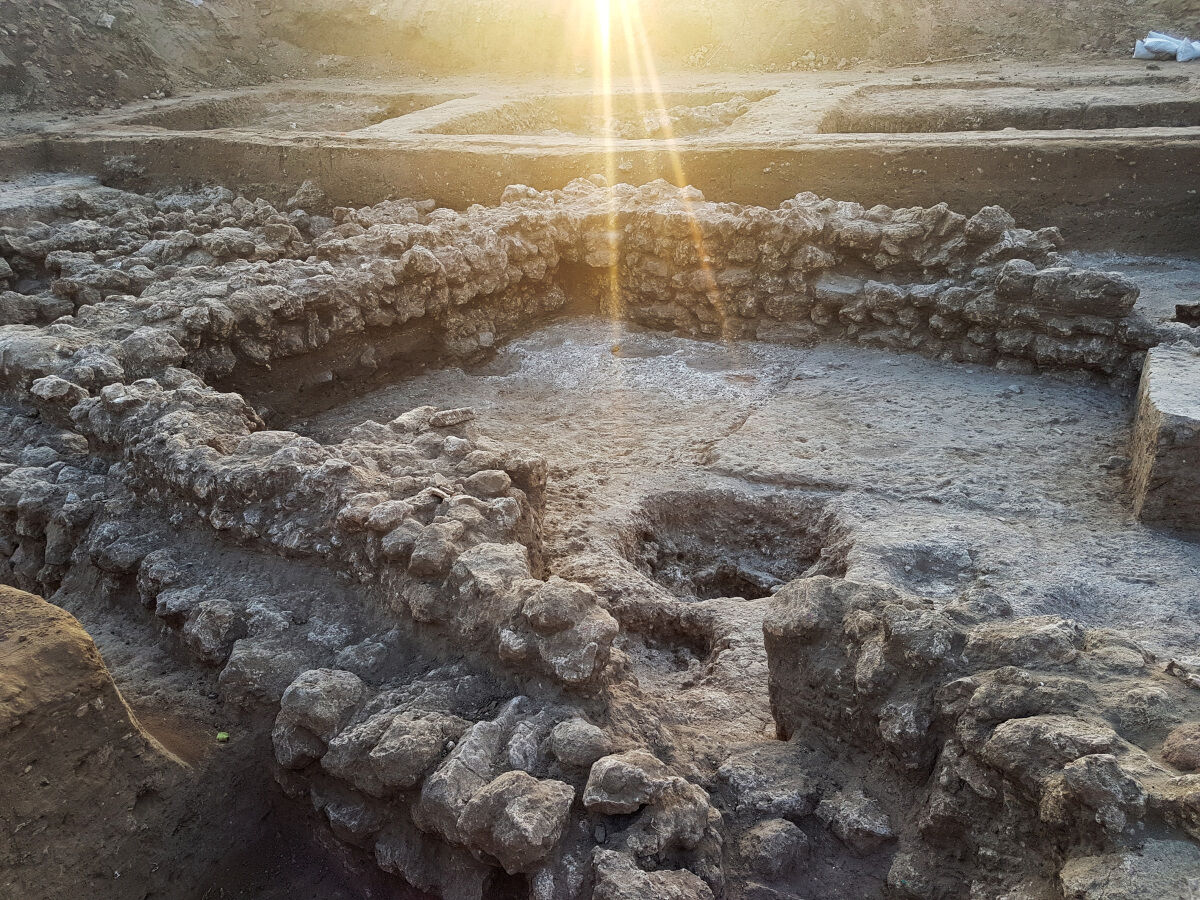 Dr. Abadi-Reiss continues: "The use of copper began in the Chalcolithic period and it is fascinating to discover that this technological innovation was applied in antiquity for the production of fishhooks for fishermen along the Mediterranean coast." The Chalcolithic period is also known as the "Copper Age" ("chalcos" meaning "copper" in Greek; for more information about such archaeological timescales, read our article here).
Genesis 4:22 is an interesting early biblical passage explaining the generations of Cain. It notes the following: "And Zillah, she also bare Tubalcain, an instructer of every artificer in brass …" (King James Version). This Hebrew word for "brass" can also be rendered as "copper" (and brass itself is an alloy of copper and zinc), attesting to the tooling of such metal early on in man's history.
Continued research is being done on the copper fishhook by Dr. Yotam Asscher of the iaa and Magda Batiashvilli. According to the press release, "The special find will be on exhibit for the first time at the 48th Archaeological Congress of the Israel Antiquity Authority, the Israel Exploration Society and the Israeli Archaeological Association which will be held on the 3rd April 2023."