The Israel Antiquities Authority (iaa) and Tel Aviv University published a first-of-its-kind discovery: two 2,800-year-old channel installations, located 20 meters apart. The channels, which date to around the time of kings Joash and Amaziah, were uncovered in the Givati Parking Lot excavations in the City of David National Park. Archaeologists have been unable to determine the exact purpose of the channels.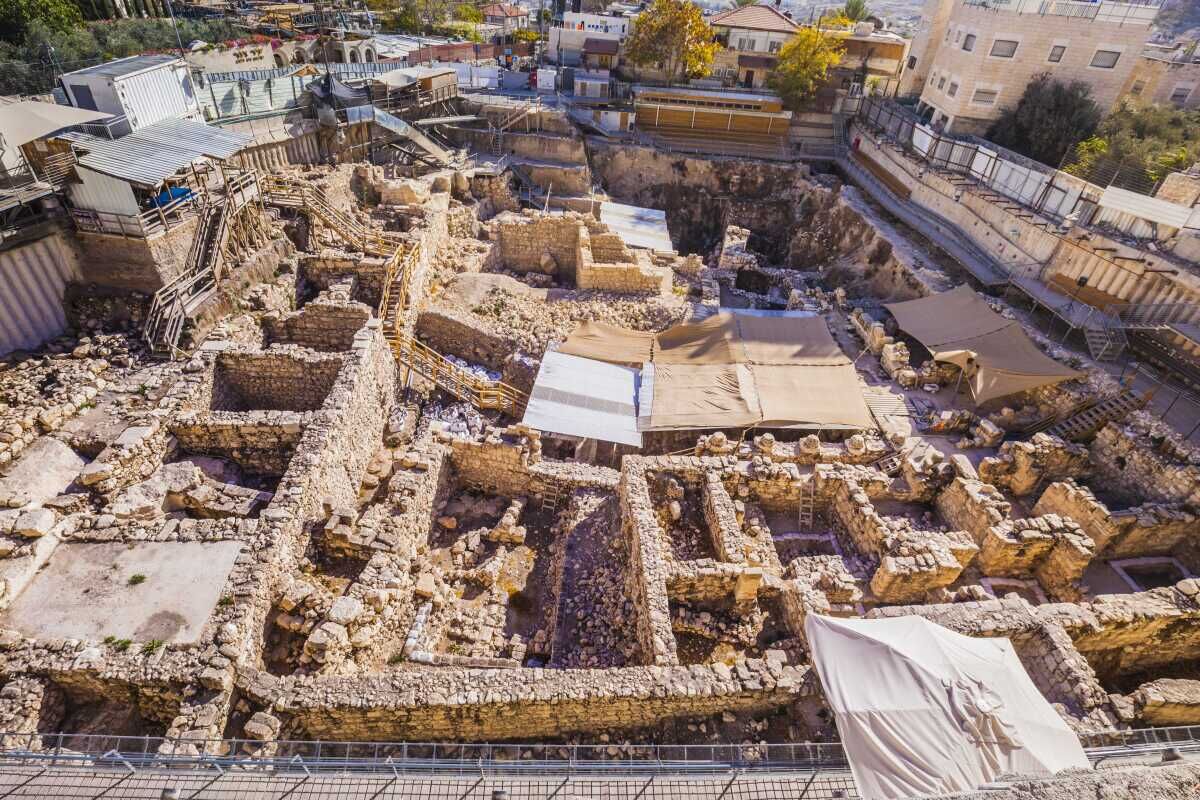 Senior iaa researcher Dr. Yiftah Shalev said:
Since the channels don't lead to a large drainage basin and the direction of their flow varies, it is possible that the channels, at least in the northern installation, were used to soak products—and not to drain liquids. The production of linen, for example, requires soaking the flax for a long time to soften it. Another possibility is that the channels held dates that were left out to be heated by the sun to produce silan (date honey), like similarly shaped installations discovered in distant places such as Oman, Bahrain and Iran.
According to Prof. Yuval Gadot of Tel Aviv University, "The central location of the channels near the city's most prominent areas indicates that the product made using them was connected to the economy of the temple or palace. One should note that ritual activity includes bringing agricultural animal and plant produce to the temple. Many times, temple visitors would bring back products that carried the sanctity of the place."
The Bible says that "fine linen" was utilized in the construction of the temple (2 Chronicles 3:14). Until more investigation is conducted, however, the exact use of the channels remains a mystery. Although the function remains in question, it is still an exciting find that helps shape the view of early Jerusalem under the reign of the Davidic dynasty.
iaa director Eli Eskosido said:
The excavations in the City of David, which cover vast areas compared to densely populated Jerusalem, are revealing to us more and more fascinating details from the time of the Judahite kings, of which there are relatively few finds in the Old City due to modern disturbances. From time to time, we come across surprising, enigmatic finds that challenge us and spark research interest.
As more research and analysis is conducted, we look forward to discoveries that shed light on the origins of these newly discovered channels.