Hundreds of ancient artifacts were seized from a Jerusalem home by the Israel Antiquities Authority (iaa) Robbery Prevention Unit, according to a Monday press release.
The trove of finds included bone and ivory objects from the ninth-eighth centuries b.c.e., many of which were ornately carved in a Phoenician style with Egyptian motifs. One artifact depicted four winged lions marching in single file; another bore an image of two griffons (winged lions with human faces).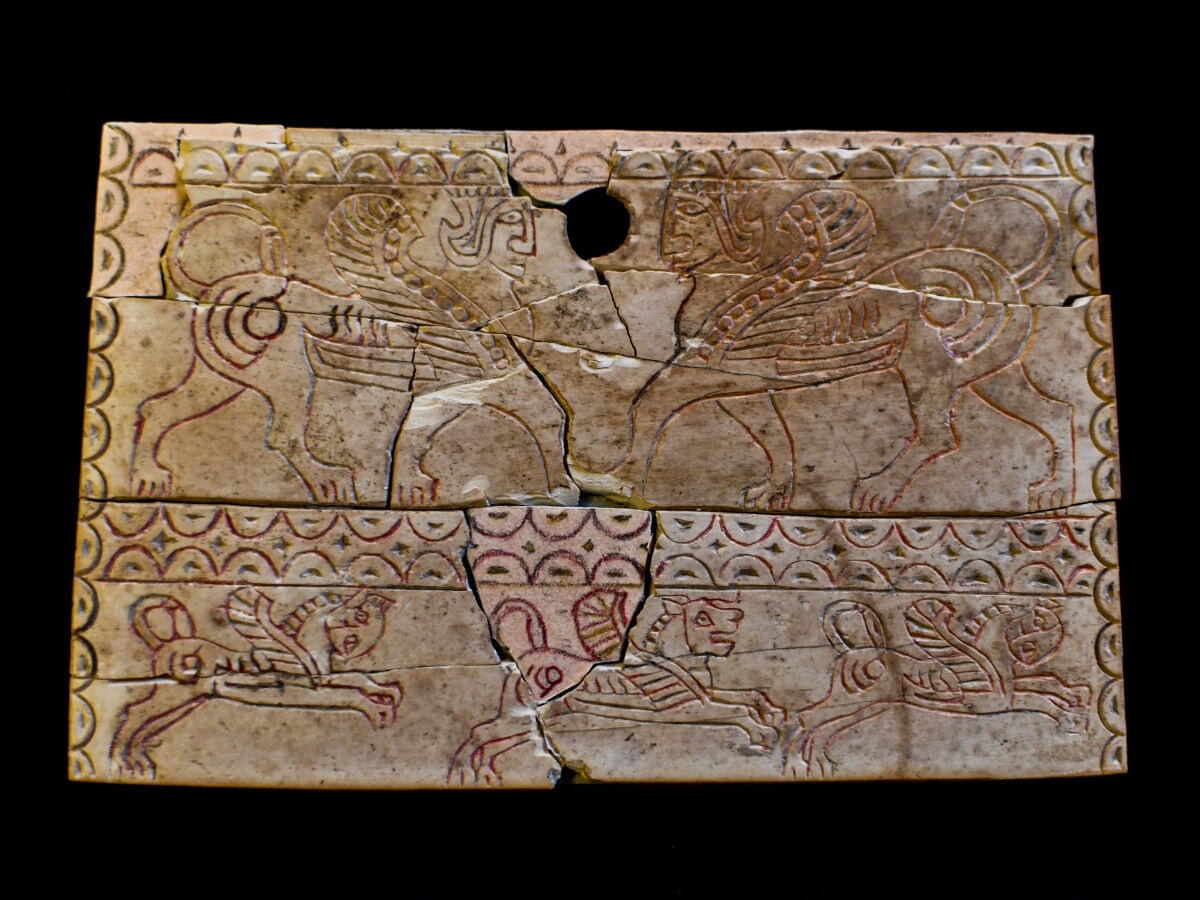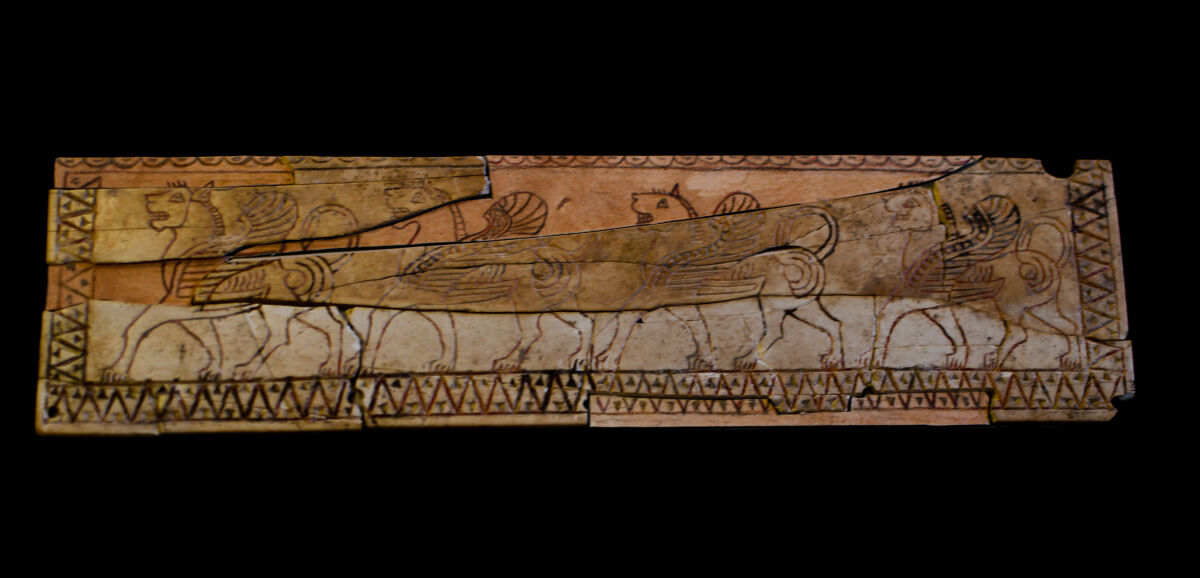 Many of the carvings closely resemble the "Samaria Ivories," as well as other objects unearthed in Tel Megiddo, leading the iaa Robbery Prevention Unit to believe that the seized objects were illegally excavated from one of the biblical mounds in northern Israel.
The iaa unit also found three mystical incantation bowls, or "swearing bowls," dated to the fifth to seventh century c.e. "Bowls of this type came from ancient sites in the area of Mesopotamia, now present-day Iraq," said Amir Ganor, head of the iaa's Robbery Prevention Unit. "In 2003, following the war in Iraq, thousands of stolen 'incantation bowls' began to enter international trade markets."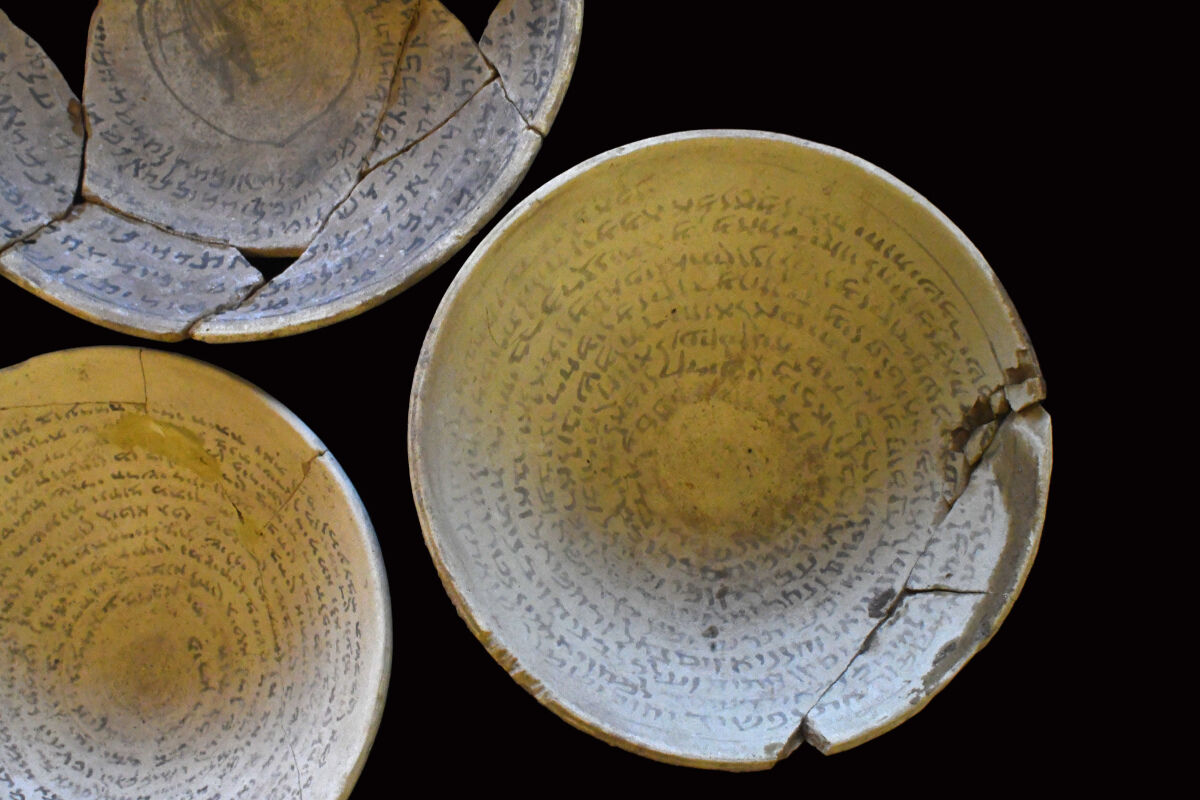 Bowls of this kind were typically decorated with Babylonian or Aramiac inscriptions believed to ward off demons and diseases. According Tel Aviv University Professor Matthew Morgenstern in an interview with The Times of Israel, the bowls would have been buried or placed face down around a home in order to "trap" evil spirits and protect residents. The bowls "draw heavily on Jewish tradition, cite verses, and even contain the earliest written attestations we have for Jewish texts like the Mishnah or benedictions," said Morgenstern.
Another expert, Dr. Ohad Abudraham, said that the bowls were likely custom made by professional magicians for specific, superstitious clients. One of the bowls seized is inscribed with a client's name, "Joshua ben Perachiah"—an individual referenced in the Mishnah. It also bears the names of Michael and Gabriel, two well-known archangels mentioned in the Hebrew Bible. Inscribed on a second bowl is a long list of supposedly angelic names and a quote from Psalm 121:7: "The Lord shall keep you from all evil." The third bowl bears an image of a female, long-haired demon with shackled hands—a common motif. This bowl bears the inscription of a client named "Achai Bar Marganita."
The Israeli Antiquities Authority believes the suspect, a Ramat Shlomo resident, probably repaired the bowls, hoping to sell them on the black market. The iaa Robbery Prevention Unit found chemicals in his home that appear to have been used to restore the pottery. The team also found several documents that may further uncover his connections to other antiquities robbers and dealers. After following a lead from their search of the suspect's home, the iaa found more stolen artifacts at a nearby auction house.
"Antiquities belong to all of us," said Eli Eskosido, Director of the Israel Antiquities Authority. "They are our heritage. Unauthorized antiquities dealers encourage looters to go out and destroy ancient sites in search of finds for sale on the antiquities market. In the name of greed, they plunder antiquity sites, removing the finds from their historical context, thus obscuring parts of human history."