Four 1,900-Year-Old Swords Found Near the Dead Sea
'Finding a single sword is rare—so four? It's a dream!'
The Israel Antiquities Authority (iaa) announced the discovery of four extremely well-preserved Roman swords hidden in a cave. Dr. Asaf Gayer of the Department of the Land of Israel Studies and Archaeology at Ariel University noticed the swords in a remote cleft in the cave's upper portion, as he and other researchers analyzed a Hebrew ink inscription, potentially from the First Temple Period, which was discovered 50 years ago.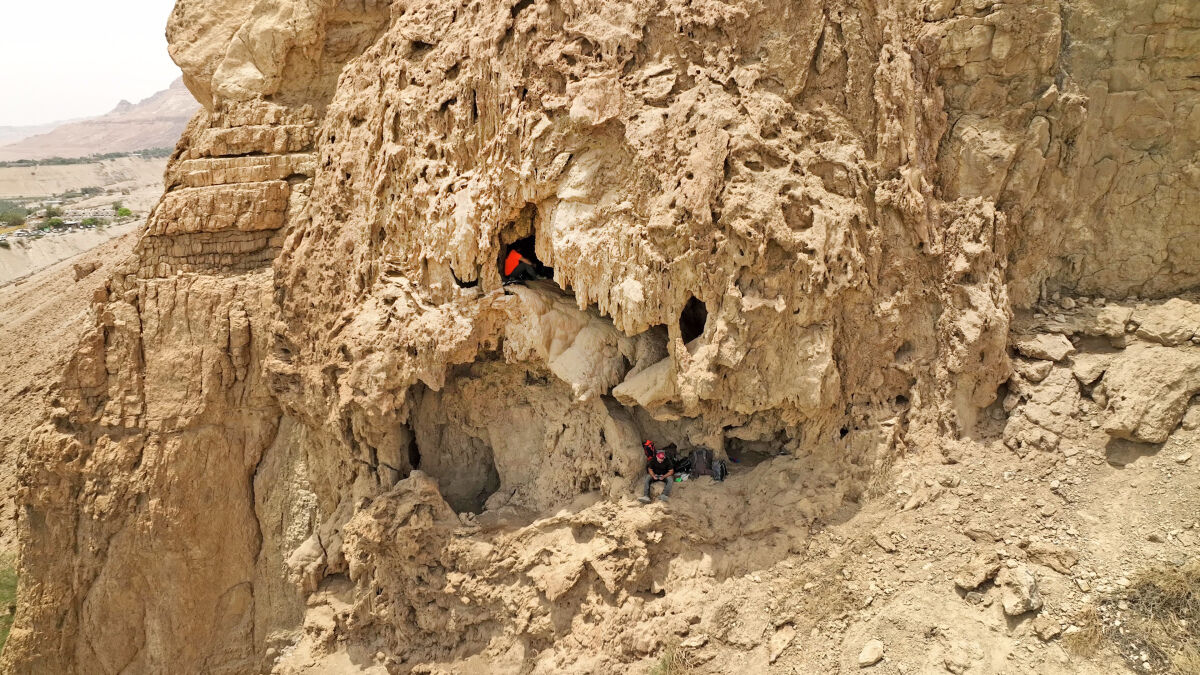 "Finding a single sword is rare—so four? It's a dream! We rubbed our eyes to believe it," the researchers said. Three of the swords were still sheathed. Researchers believe that the swords were somehow obtained by Judean rebels and then stashed in the cave. Three of the swords are 60 to 65 centimeters long; one sword is 45 centimeters long. The longer swords are identified as Roman "Spatha" swords; the shorter one is a ring-pommel sword. Preliminary examination concluded that these were standard swords employed by Roman soldiers stationed in Judea.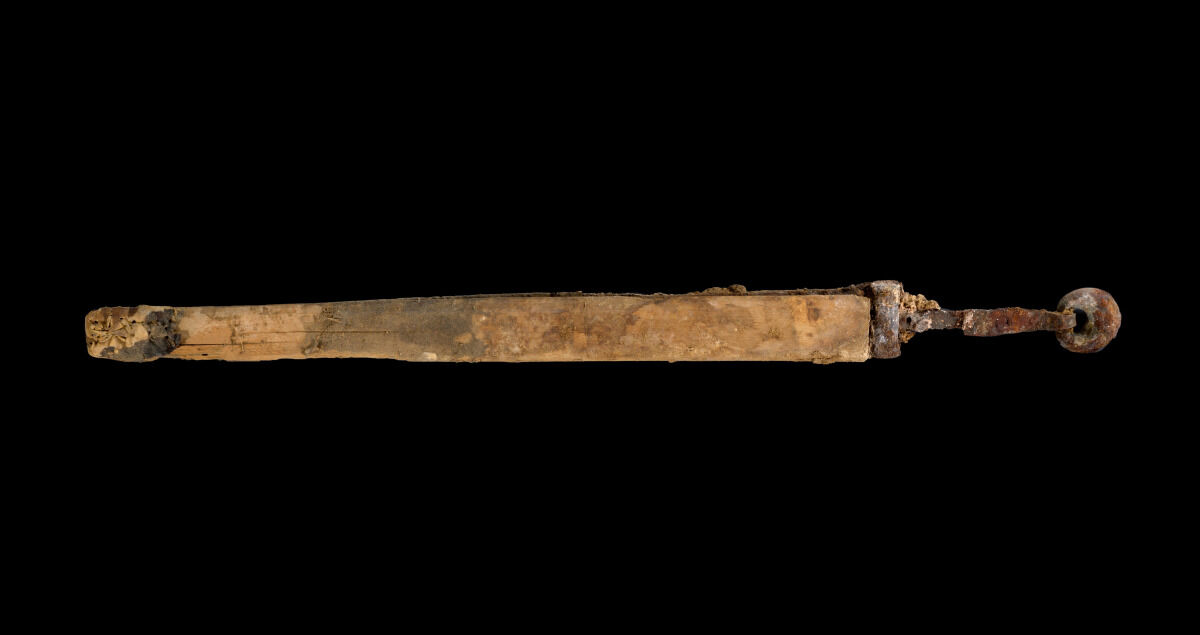 A pilum (a javelin-like weapon used for armor piercing) was also discovered. "The hiding of the swords and the pilum in deep cracks in the isolated cave north of Ein Gedi hints that the weapons were taken as booty from Roman soldiers or from the battlefield, and purposely hidden by the Judean rebels for reuse," Dr. Eitan Klein, one of the directors of the Judean Desert Survey Project, said.
According to the press release, "at the entrance to the cave, a Bar Kokhba bronze coin from the time of the revolt was found, possibly pointing to the time when the cave served for concealing the weapons"—though it can't be concluded that the swords are from the Bar Kokhba Revolt itself.
This discovery highlights the danger of losing artifacts to looters. Amir Ganor, director of the iaa Looting Prevention Unit, said:
I shudder to think how much historical knowledge would have been lost had the looters reached the amazing artifacts in this cave before the archaeologists. This time, thanks to the national project initiated by the Israel Antiquities Authority, we managed to get there before the looters, and to save these fascinating finds for the benefit of the public and researchers around the world.
Eli Eskosido, director of the iaa, said:
This is a dramatic and exciting discovery, touching on a specific moment in time. Not all are aware that the dry climatic conditions pertaining in the Judean Desert enable the preservation of artifacts that do not survive in other parts of the country. This is a unique time capsule, whereby fragments of scrolls, coins from the Jewish Revolt, leather sandals, and now even swords in their scabbards, sharp as if they had only just been hidden away today.
The preliminary article about the swords will be published this evening in the volume New Studies in the Archaeology of the Judean Desert: Collected Papers.
https://www.youtube.com/watch?v=QvbdtEtjpAs